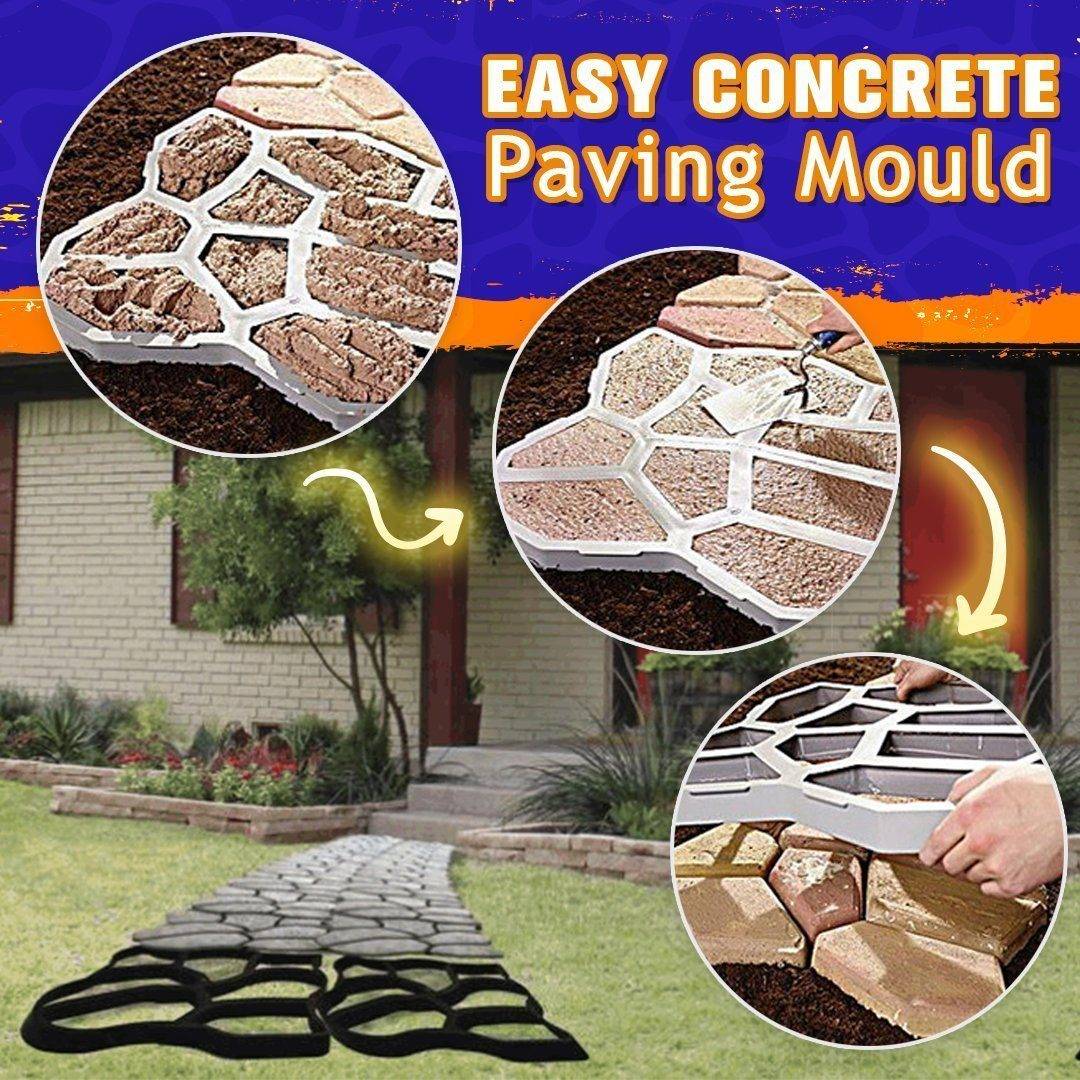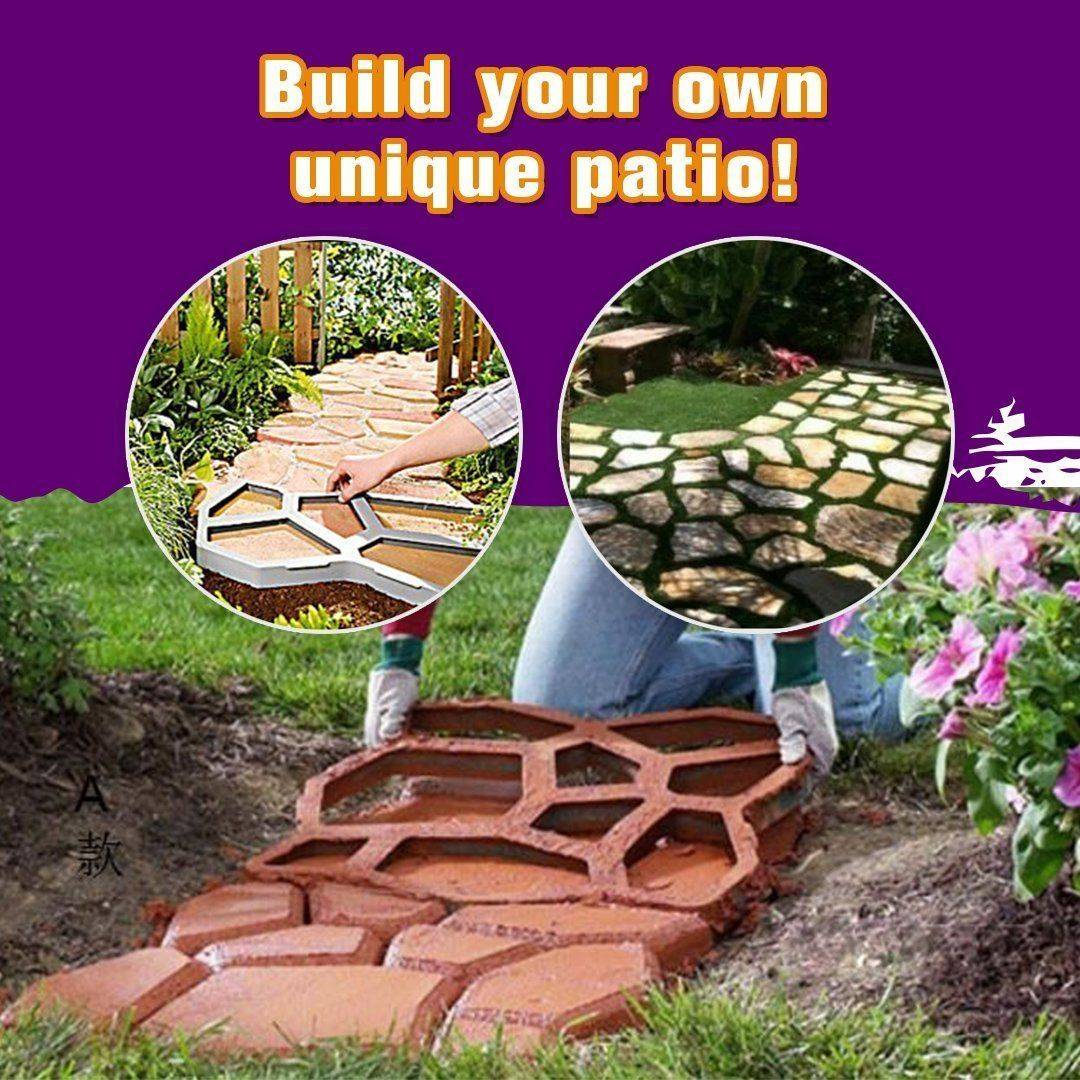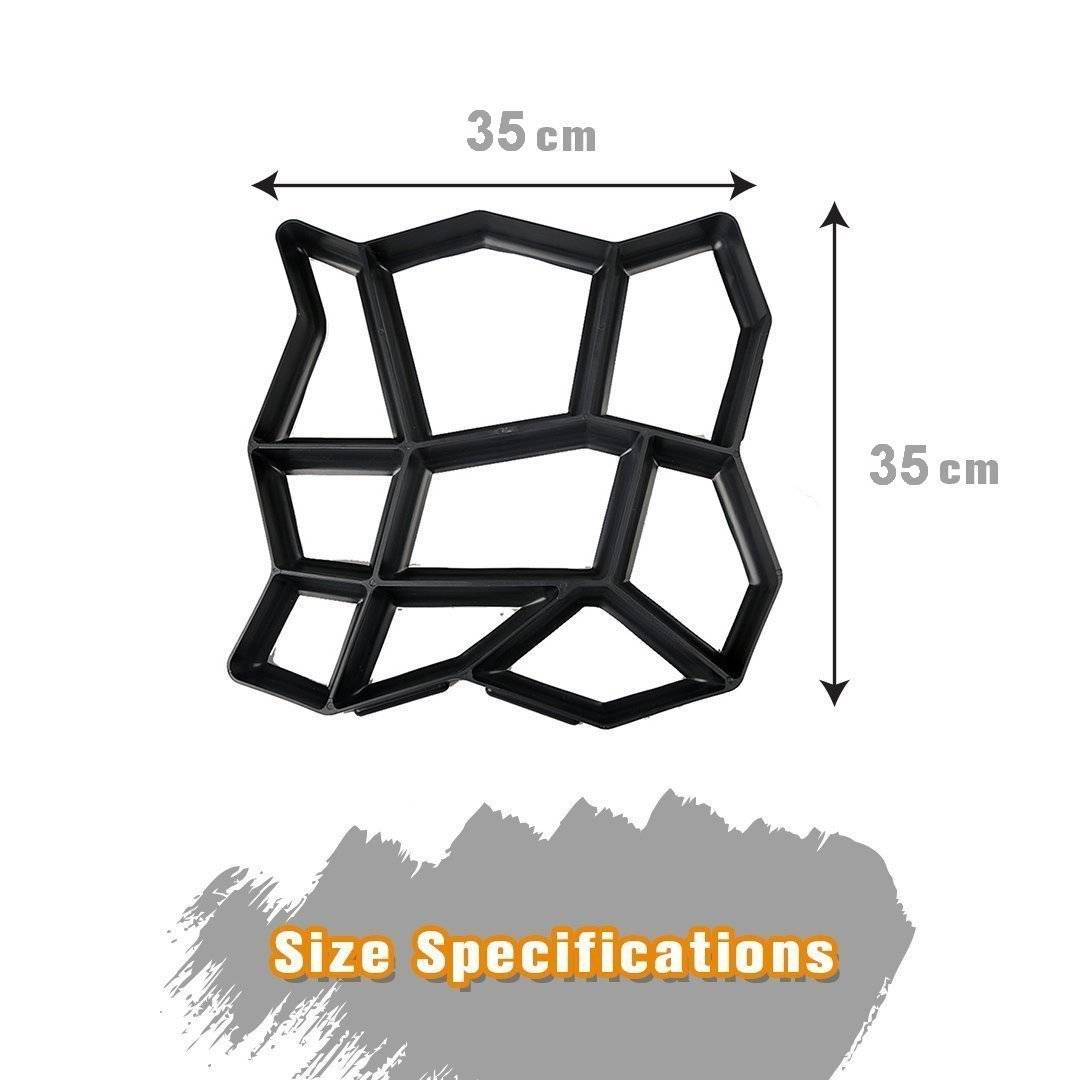 CREATE YOUR OWN DESIGNS: Fulfils your dream of designing your own patio or path

EASY TO USE: This tool requires no special skill

VERSATILE: Designed for creating straight paths and square patios as well as angles, circles and wide pavement easily

VARIES APPLICATION: Perfect for creating patterned walks, pathways, patios, etc.

CLEANING & STORAGE CONVENIENCE: The mold is easy to clean and doesn't require a lot of storage space

BUILT TO LAST: It's also durable and reusable for other DIY projects
Full refund if you don't receive your order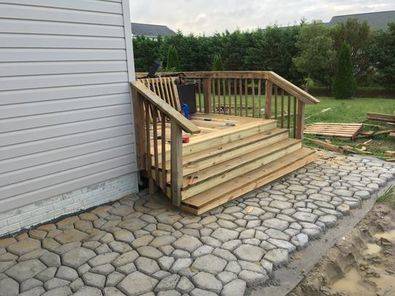 ""This product is everything I had hoped for. It's easy to use and looks great when finished. The only thing is I wish I had bought two instead of one, because it would have made my project much quicker. I would recommend this product to any DIYer out there"

Jack S. Verified Customer
Free Shipping on all order $50+
Delivery by: 1st Class USPS, 7-15 days
We accept the return on products which were shipped out by us and if the item is faulty due to an error on our end (e.g. wrong item or damaged item) within 15 days from arrival date.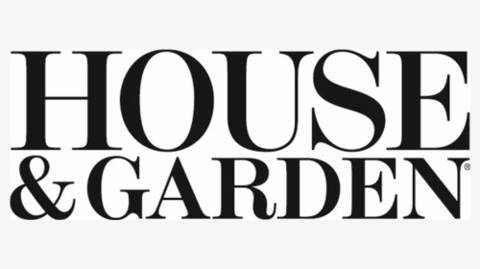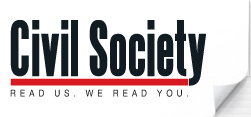 1000+ customers love this and rated it 4 stars or more!
Full refund if you don't receive your order
Prepare the ground and place the concrete mold
Premix the concrete and fill the mold with your own cement, stone or slate
Remove the mold after troweling smoothly
Get your own garden stepping stones ready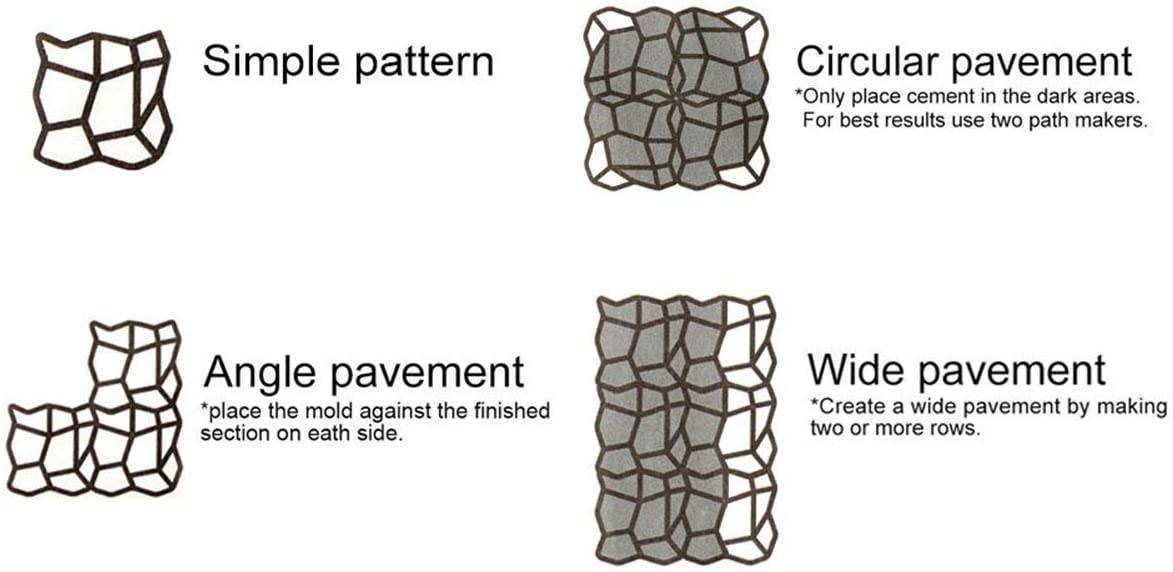 The mold is reusable. You can clean it by spraying them with garden hose.

The molds can be used again right after you pour the first garden stepping stone so you do not have to wait.(Don't wait it 100% dry, or it will be really hard to remove it.)

The thick level of concrete can be varying depends on your requirement of garden stepping stones. A wetter mix of concrete for concrete molds is used to get garden stepping stones with ground / lower level, and a stiffer mix of concrete is used to get garden stepping stones with higher / stone level.
100% No risk money back guarantee
flash deal will end after
Material: High-quality ABS plastic
Weight: 480g
Size: 36 x 36 x 4 cm
Frequently Asked Questions

What material is the mold made of?
The mold is made of High-quality ABS plastic
How much concrete needed for the mold?
It is about 0.0049 m3 or 1.3 gallons per each mold
Can you put this on top of an existing concrete patio?
Yes, you can use it on a concrete platform.
Do I need to clean the pebbles out in the area where I want to put the paver?
Yes, it needs a flat area. Or you can flatten it with sand. You can also put the pebbles in the mold, then pour the concrete into it, and then smooth it out.
Is it difficult to get rid of the concrete in the future ?
It's not difficult since the mold is only about 2 inches thick.
We are based in the United States. With the help of our global logistical network, we ship all orders free & fast from one of our warehouses in the USA, Canada, Ireland or Australia.
How long does it take to process my order?
Please allow 5-10 days for processing your order. Some products need more time to be made because of their demands and standards. We make every effort to fulfill your order as soon as possible.
How can I track my order?
When your order is shipped, you will receive a shipping confirmation email including tracking number.
How can I pay for an order?
You can pay with your credit card or via PayPal. Payments are made in USD. If you choose a different currency than mentioned above, the final charge is made in USD at the exchange rate of your bank.